Asset
Asset Tracking
Fixed Asset
Asset
Asset Tracking
Fixed Asset
Word Templates
Fixed Asset List Template in Word
This Fixed Asset List Template in Word will give you a detailed list of fixed assets owned by your organization. This template is free to download.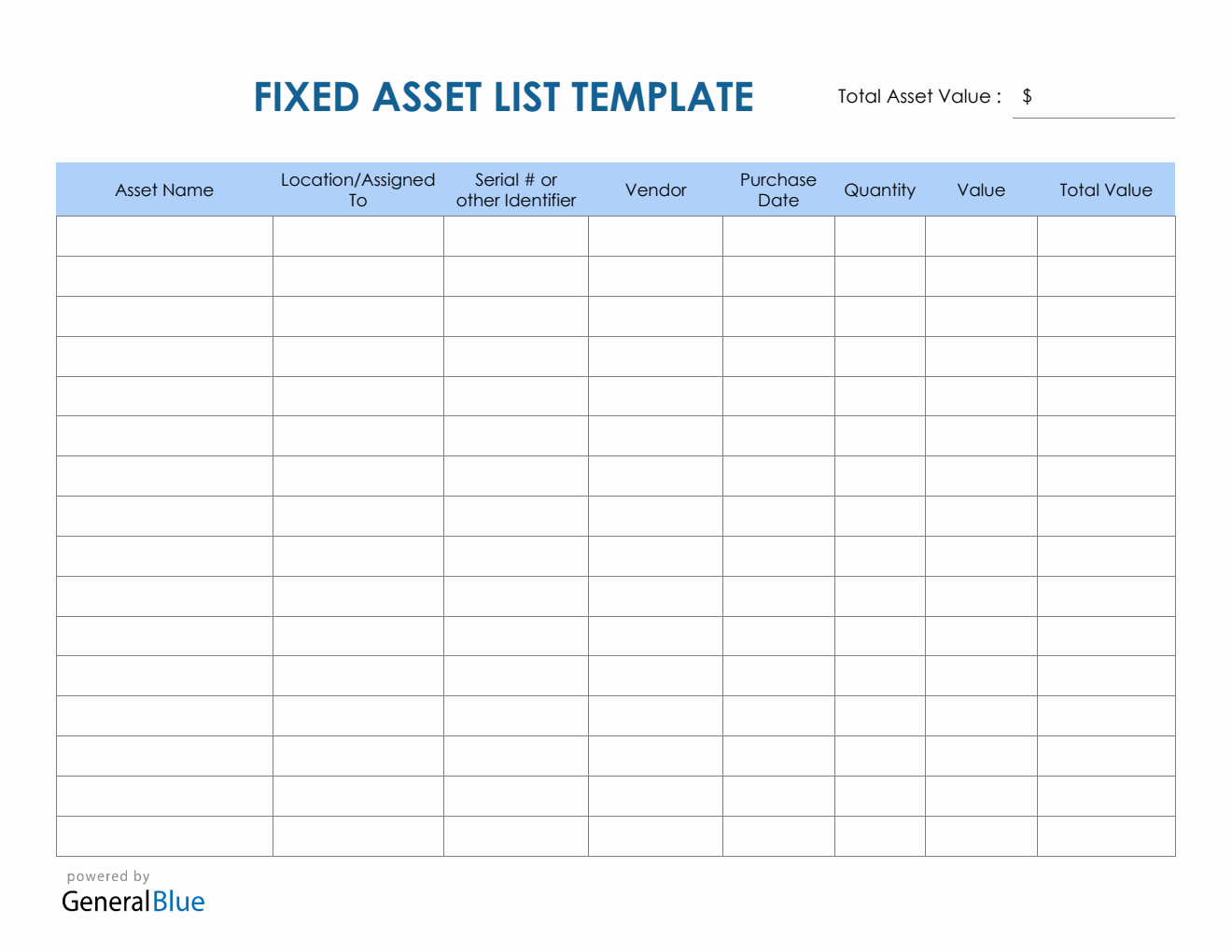 This Free Fixed Asset List Template typically shows a detailed list of fixed assets owned by your company or organization. It keeps records of any type of fixed assets you have under your possession.
If you're looking for an easy-to-use asset tracking spreadsheet, this template would work for you. To complete, you only need to enter the asset name, its location or to whom it was assigned to, the serial # or other identifier, vendor, purchase date, quantity of each asset, value of each asset, total value, and total asset value.
This inventory tracking sheet is editable, customizable, printable, and downloadable in Word format. Get this template now for a better management of your assets.