Invoice
Freelance Invoice
Invoice
Freelance Invoice
Word Templates
Freelance Hourly Invoice Template in Word (Basic)
Create a simple invoice by using this downloadable and printable Word hourly invoice template for freelancers. It's available in multiple formats.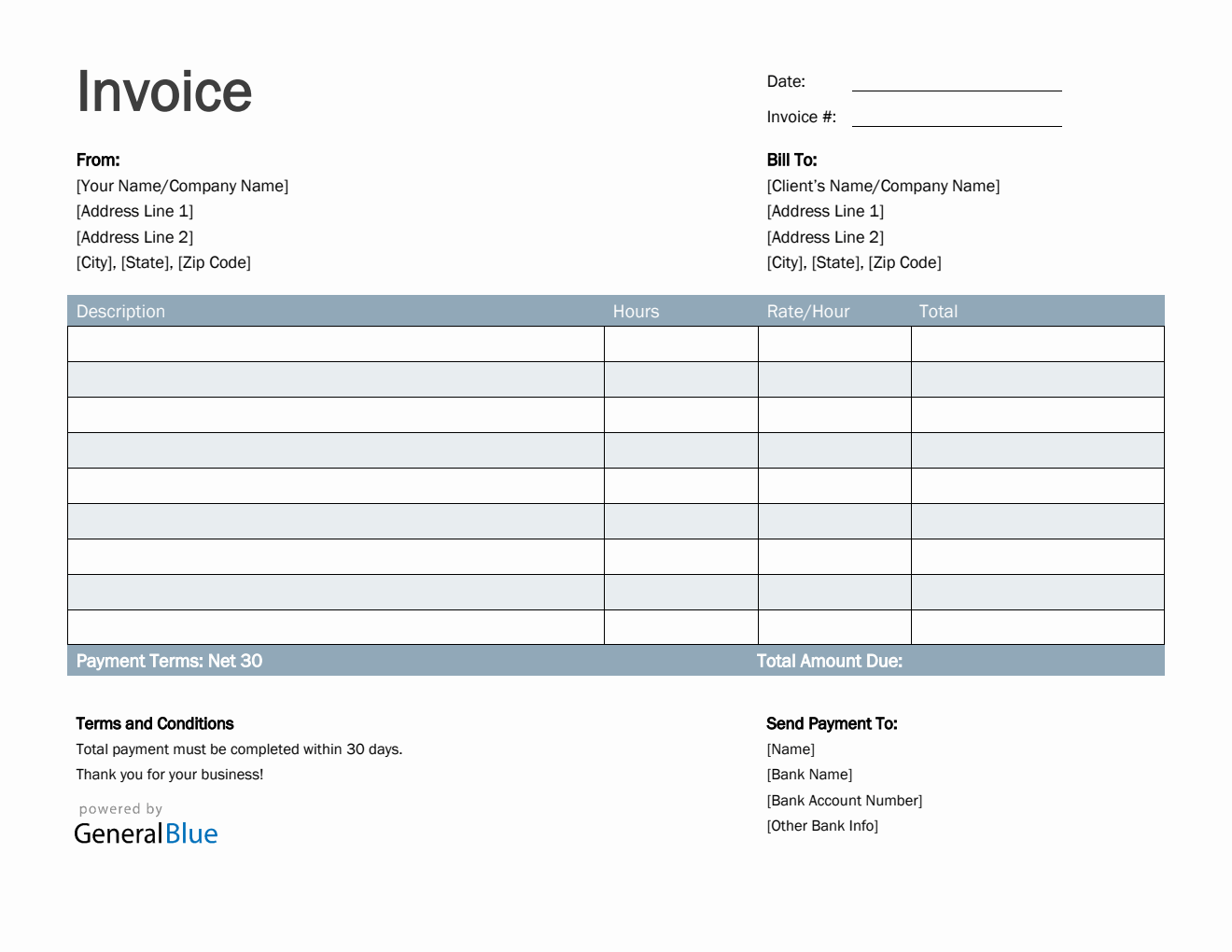 Invoice plays an important role when doing business transactions. It helps you request payments from clients or customers whom you have rendered your services to.
If you're looking for a freelance invoice template to use, this hourly invoice template would work for you. It's available in Word, with a Basic design. You can edit, print, or download this invoice template for free.
Complete this invoice for freelancers by filling out details on the sections provided. It includes sections for the date, invoice #, where the invoice came from, bill-to address, description, hours, rate per hour, total, total amount due, payment terms, terms and conditions, and a section for the send payment to information.
Designed with basic features, this sample freelance invoice is easy to use. Feel free to customize the template according to your needs. For those who prefer an auto calculated invoice, the excel hourly invoice is the recommended version to use.