Invoice
Freelance Invoice
Invoice
Freelance Invoice
Word Templates
Invoice Template for U.S. Freelancers in Word (Basic)
Create freelance invoice easily by using the free editable and downloadable Word invoice template for freelancers. It's available in Basic design.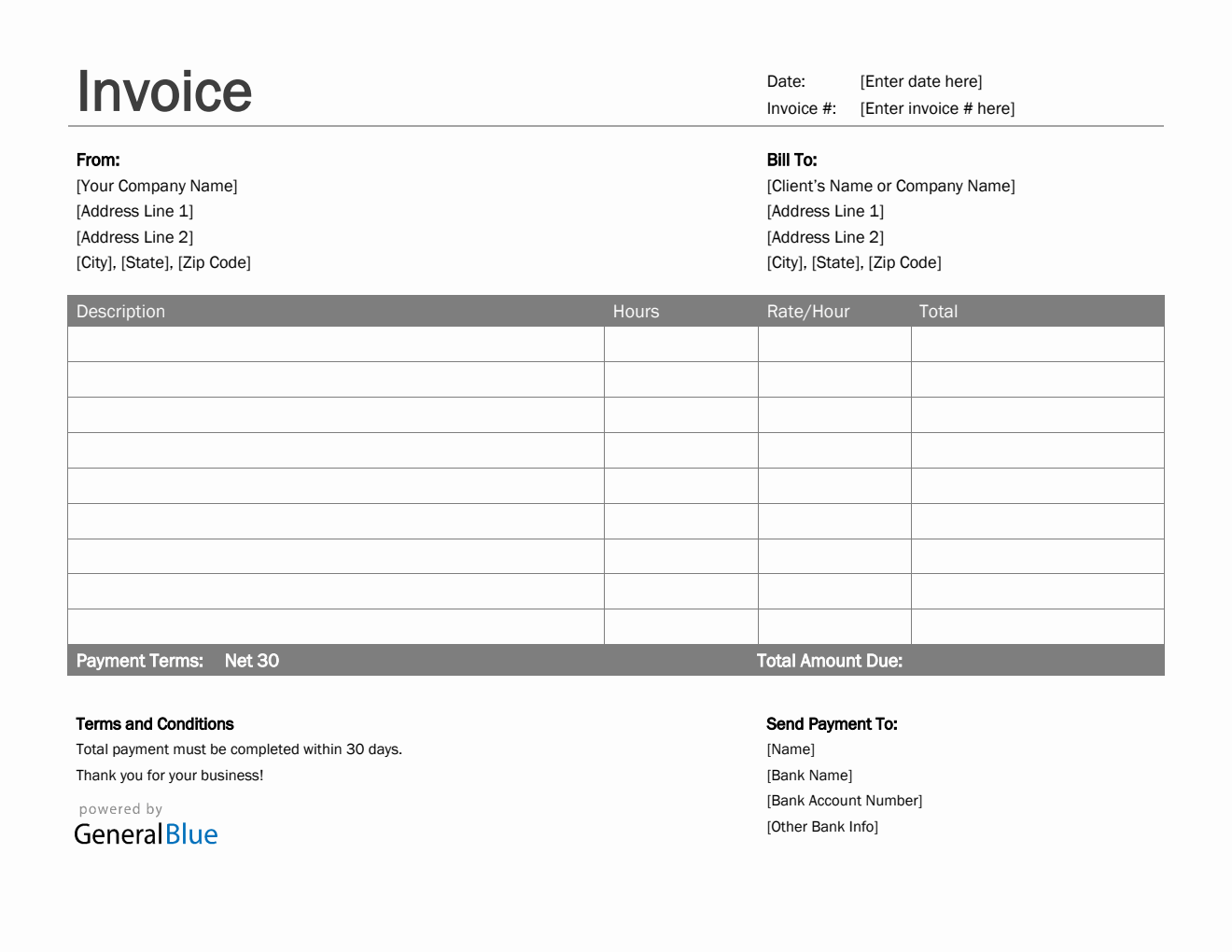 In doing business transactions, billing the client and payment processing are two of the most important areas. For freelancers, having an invoice for freelance work is very helpful as it makes things easier for both the freelancer who requested the payment and the client who will be paying for the work/services.
General Blue provides free Word downloadable, editable, and printable invoice templates which you can modify easily. This template is in Basic design. It can be used by freelance graphics designer, freelance videographers, freelance copywriters, freelance writers, freelance interpreters, freelance web developers, freelance makeup artists, self-employed individuals, and freelance journalists, among many other freelance workers.
Complete the template by filling out details on the blank sections provided. Sections featured in this freelance invoice template include the date, invoice #, where the invoice came from, bill-to address, description, hours, rate per hour, total, total amount due, payment terms, terms and conditions, and a section for the send payment to information. You can use this sample freelance invoice as originally designed, or you can customize it according to your needs. It has simple features, so customizing it can be easily done. You can also use it as a reference for creating your own invoice template.
Edit, print, or download this template anytime. For those looking for an auto-calculated invoice template, it is recommended to use the freelance invoice template excel. It has built-in formulas, therefore, all sections needing calculations are autogenerated.
Other Styles Available...