Inventory
Checklist
Inventory Checklist
Inventory
Checklist
Inventory Checklist
Excel Templates
Excel Inventory Checklist Template
To track your inventory list more easily, an excel inventory checklist may come in handy. It keeps things organized and the template can be pulled up anytime.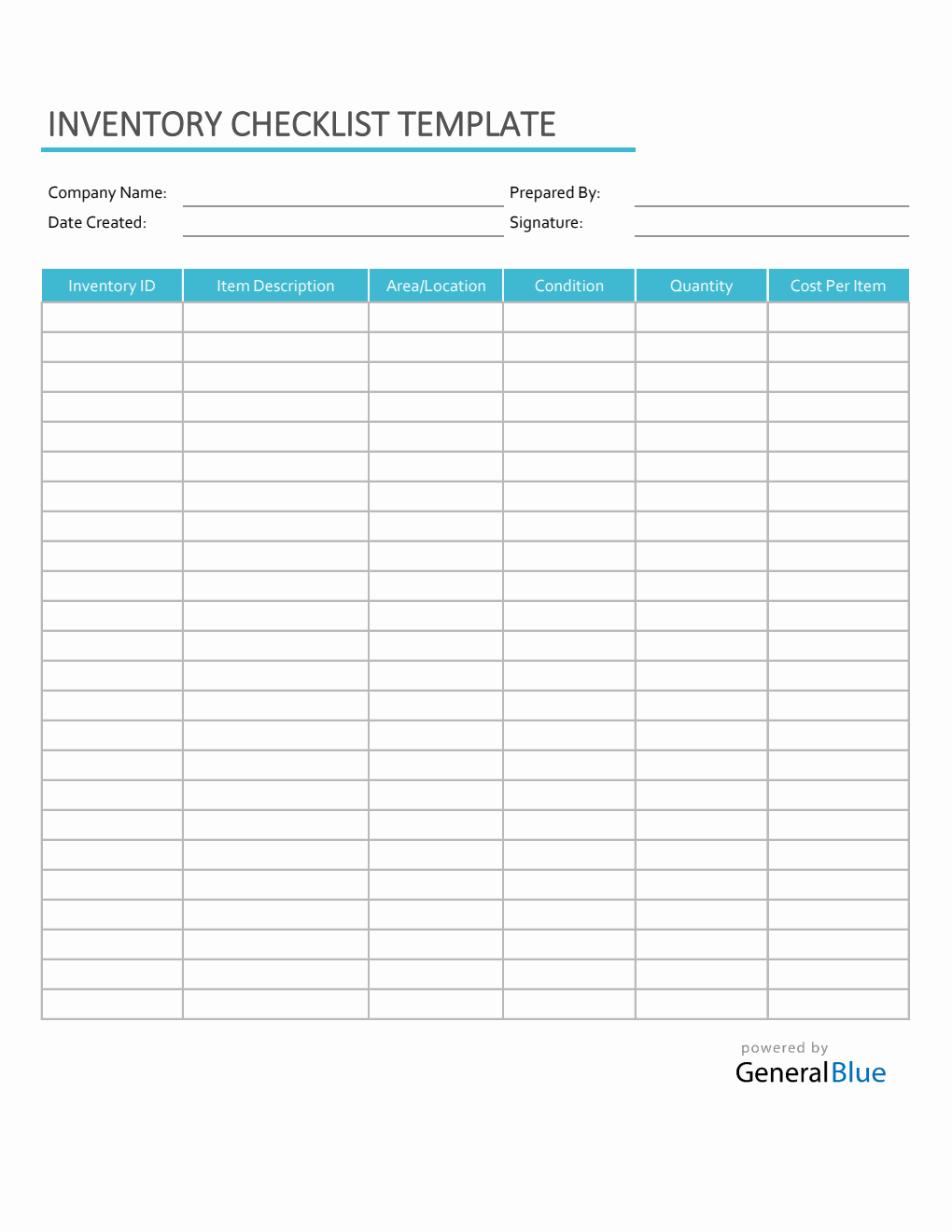 This free printable inventory sheet can be used to record important items you have within your premises. Having an inventory list template is advantageous since through this, you can easily track the details related to the stocks, goods, or items you currently have. From the item's specific description to its location or condition, this template got you covered. This template keeps things organized and it can be pulled up anytime you need it.
To complete this inventory checklist sample, just enter your company details as well as all the important information needed for your checklist. The topmost part features sections for company name, date created, who prepared the inventory list, and signature. A separate table is featured underneath that to highlight all inventory-related details including columns for the inventory ID, item description, area/location, condition, quantity, and cost per item. Additionally, it has dropdown arrows, allowing you to easily filter your inventory items. Just select any of the dropdown arrows and choose the information you want to check or view.
This inventory checklist template is the perfect printable version to use. It's designed with light colors therefore you can save ink/toner when printing it out. However, if you wish to redesign the template, feel free to do so. You can also edit the labels/headings featured to suit your needs. Customize it according to your preference.
Edit, print, or download this inventory checklist anytime. It's available in Excel format.