Checklist
New Hire Checklist
Checklist
New Hire Checklist
Word Templates
New Hire Checklist Template in Word
Use this New Hire Checklist Template in Word format to list down items you need to explain to new hires before they can begin their first day of work.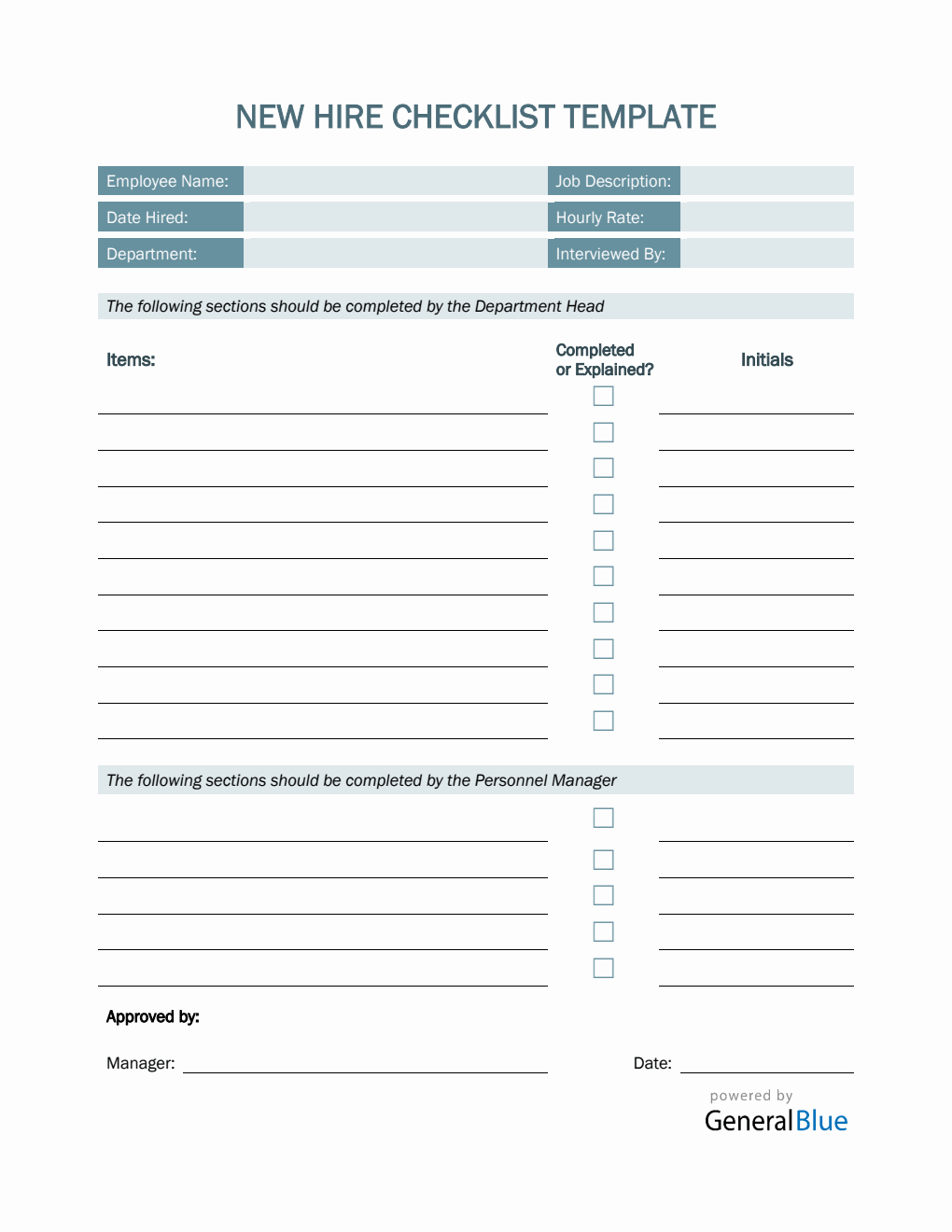 Download this free new hire checklist template available in Word. This new hire employee checklist is just a sample format you can use to list items you need to explain to each new employee/new hire before they begin their first day of work. These items should cover things which define your company, e.g., your company's payday schedule, vacation or sick leave policy, dress code, etc.
Complete this new hire checklist by filling out details on each blank section provided. This checklist features sections for employee name, date hired, department, job description, hourly rate, interviewer's name, checklist items, initials, and a section indicating if listed item is completed/explained to the new hire. A separate section is also provided at the lowermost part of the template for the manager's name.
Edit, print, or download this checklist for new employees for free. It's a helpful tool for listing down important items to welcome new hires/new employees within your organization. You can use this template as originally designed, or if preferred, you can customize it according to your needs.