Timesheet
Multiple Employee Timesheet
Timesheet
Multiple Employee Timesheet
Word Templates
Printable Employee Timesheet With Signature in Word
Track multiple employees' time in and time out hours using this free employee timesheet in Word format. This template features section for signature.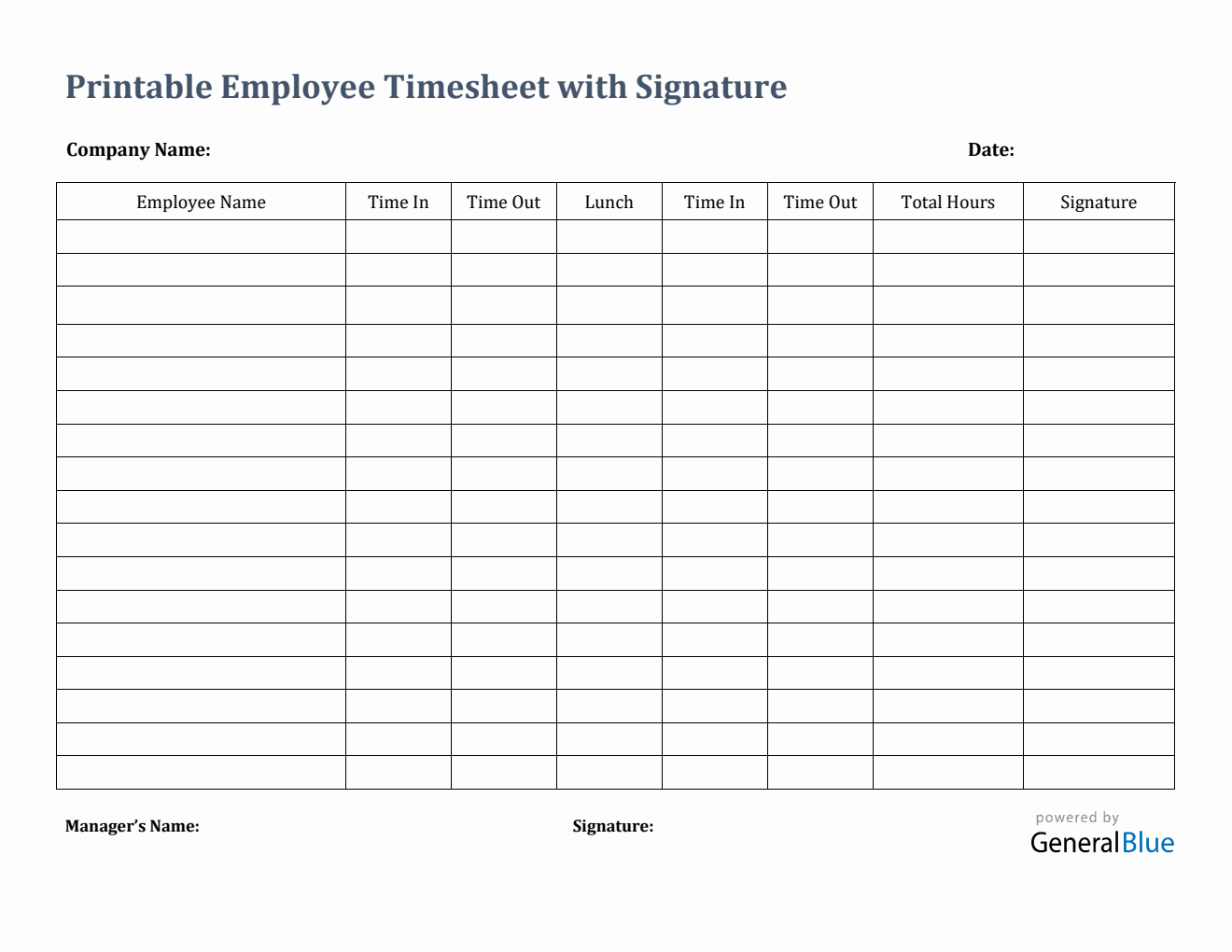 This free time card can help track multiple employees' time in and time out hours on a daily basis. It features section for signature, allowing both employees and manager to affix their signatures for validation purposes.
To complete, fill out details on the blank sections provided. This blank time sheet includes sections for company name, date, employee name, time in, time out, lunch, total hours, signature, and manager's name.
This multiple employee timesheet with signature is downloadable and printable in Word. It is one of the simple timesheet templates provided by General Blue which is perfect for printing. Since it's devoid of colors, it can help you save ink/toner when printing.
Download or print this printable timesheet anytime. You can use it as originally designed, or you can redesign it if preferred. You can also use this template as reference for creating your own employee timesheet.
If you want an auto-calculated time card, the free excel timesheet template for multiple employees is the recommended version to use. Designed with formulas, it auto-calculates the total hours based on the time entry details of each employee.