Printable Two-Week Employee Timesheet in Excel
This free employee timesheet in Excel format is downloadable, editable, and printable. The template makes time tracking for an employee a lot easier.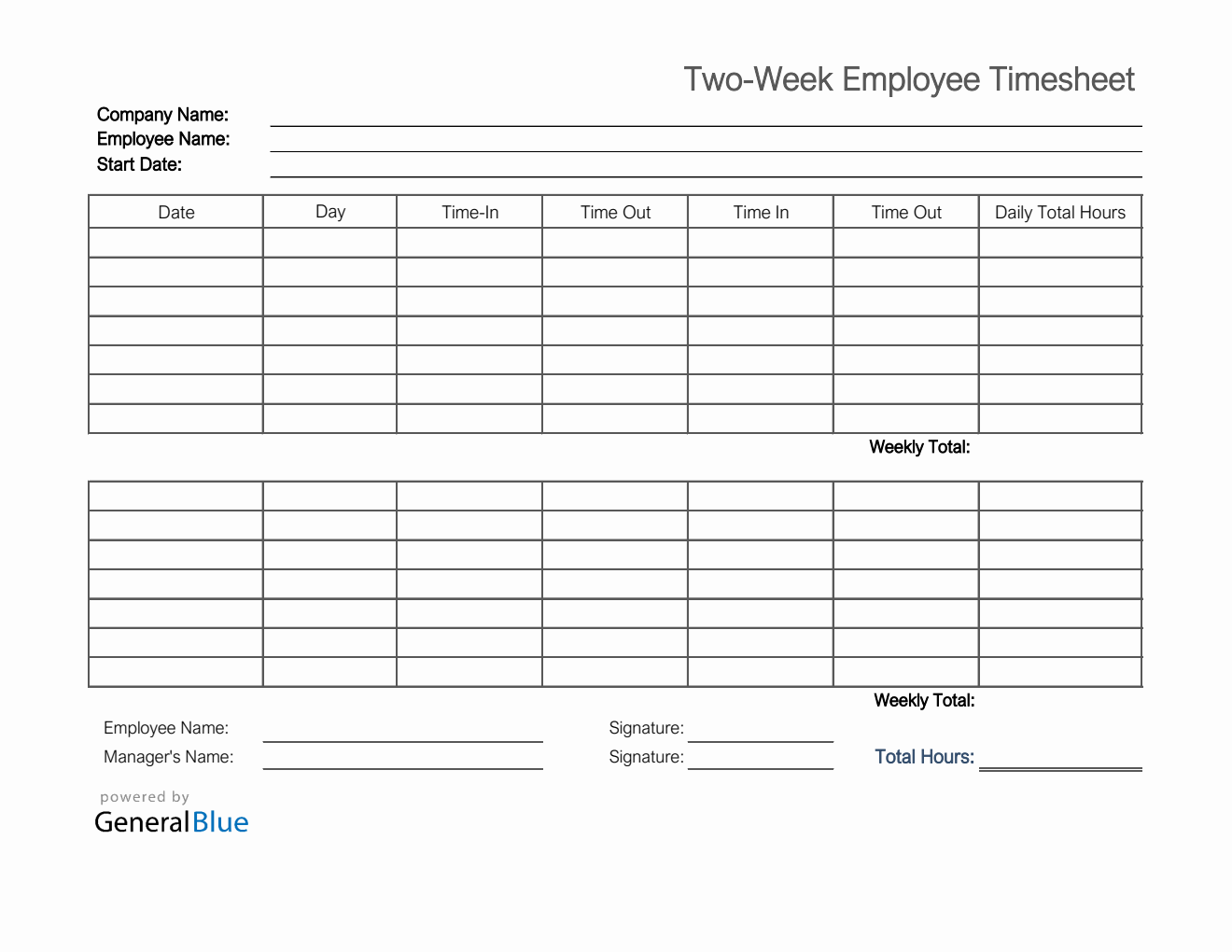 This two-week employee timesheet lets you track your employee's working time in a two-week duration. For a printable two-week employee timesheet, this template features minimal colors which help save ink or toner as you print.
This biweekly simple employee timesheet includes very basic details for the template such as the company name, employee name and signature, start date, date, day of week, time in, time out, daily total hours, weekly total, total hours, and manager's name and signature. The bottom part of the page displays a section where the manager can attach his/her name and signature upon approval of the timesheet.
This Excel timesheet is free to edit, print, or download. It also features formulas that auto-calculate the total hours based on the time in and time out details. Hence, you can save time when tracking since you don't need to manually calculate. To use this simple biweekly timesheet, refer to the instructions provided below.
Instructions in using the Two-Week Timesheet:
Enter company and employee name.

Enter start date of the work week. Once start date is entered, the remaining dates for the two-week period will be automatically generated.

Enter time in and time out details for each day in a sample format of 8 am or 8:30 am. When entering the time in and time out in Excel timesheet, make sure you put a space between the time and the word AM/PM for the formulas to work. Example format: 8 am, 1:30 pm.

Name and signature of both the employee and the manager should be attached at the lowermost section of the template for validation purposes.

Review, email, or print the completed timesheet.