Sales Invoice with Tax in Excel (Colorful)
To request payment from your clients for the goods sold, use this Sales Invoice with Tax in Excel. It's in Colorful design and can be edited easily.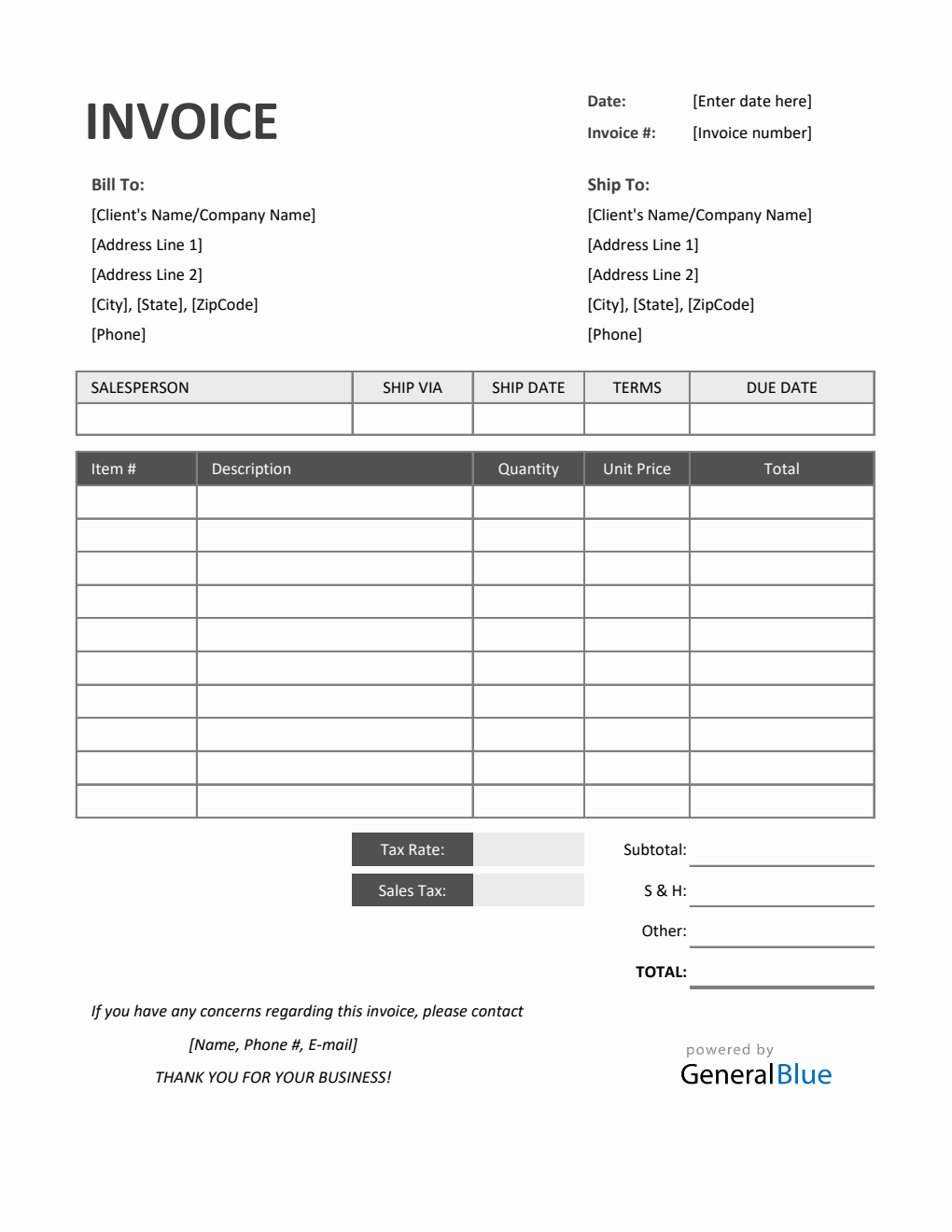 Use this Sales Invoice with Tax to request payment from your customers who have purchased any of your business' goods, products, or services. This form includes sections featuring Tax Rate and Sales Tax. You may edit, print, or download it in Excel format. It's available in Colorful design. For those who wanted an auto calculated Sales Invoice, it is best to use the Excel version of this template.
To complete it, enter details such as the date, invoice #, bill-to details, ship-to details, list of the goods/services sold as well as its quantity and price, tax rate, S & H (shipping and handling), and more.