Software Deployment Checklist in PDF
Use this blank Software Deployment Checklist Template for free. It's printable, editable, customizable, and downloadable in PDF format.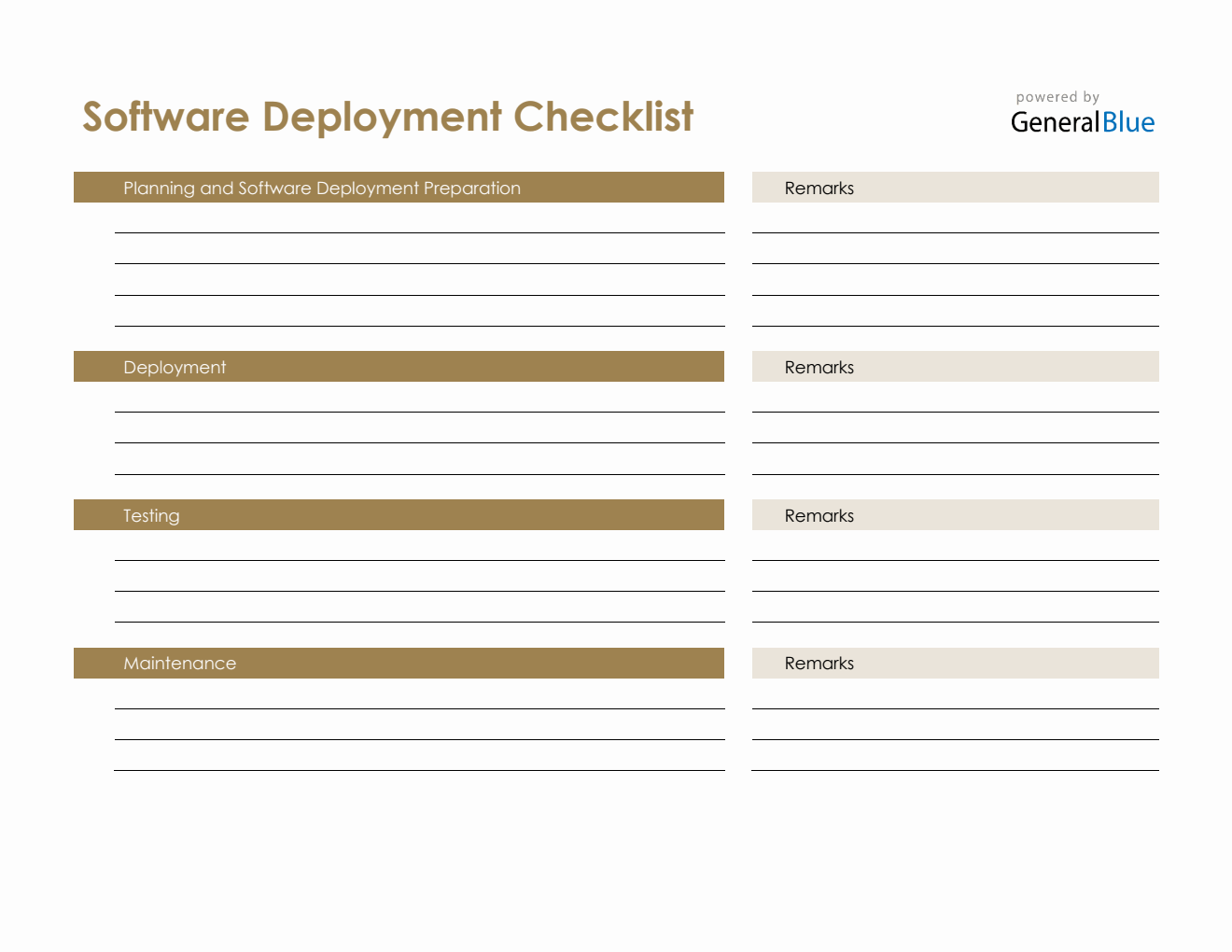 For those looking for a blank Software Deployment Checklist, this template would work for you. This is the perfect tool for recording any tasks related to your software deployment. It's designed with easy-to-use features and is free to use, print, or download.
This software deployment checklist template includes several headings/labels to cover the deployment process. It features the following sections:
Planning and Software Deployment Preparation - refers to your planning tasks, e.g., creating a work-back plan, finalizing budget, notifying all stakeholders, etc.

Deployment - includes tasks you should consider during the deployment process, e.g., keeping an eye on bugs/crashes

Testing - refers to software performance testing where the software is thoroughly tested to determine if it's performing well. Tasks entered should include testing critical areas, e.g., monitoring page load times, keeping an eye on all bugs and errors, etc.

Maintenance - includes tasks which aim to improve software performance, e.g., keeping an eye on error logs, setting up performance metrics, etc.

Remarks - refers to the section where you can add any comments/reminders regarding your deployment process
This deployment checklist is only a sample form; therefore, you may edit the labels as well as delete or add rows/columns when using this template. Customize it according to your needs. You can download this template anytime. It's printable, editable, and downloadable in PDF format.
The PDF format is the recommended format for those looking to print the template directly.