Excel Supply Inventory Template
An Excel Supply Inventory Template proves helpful when it comes to keeping records and tracking weekly or monthly supplies of any company or organization.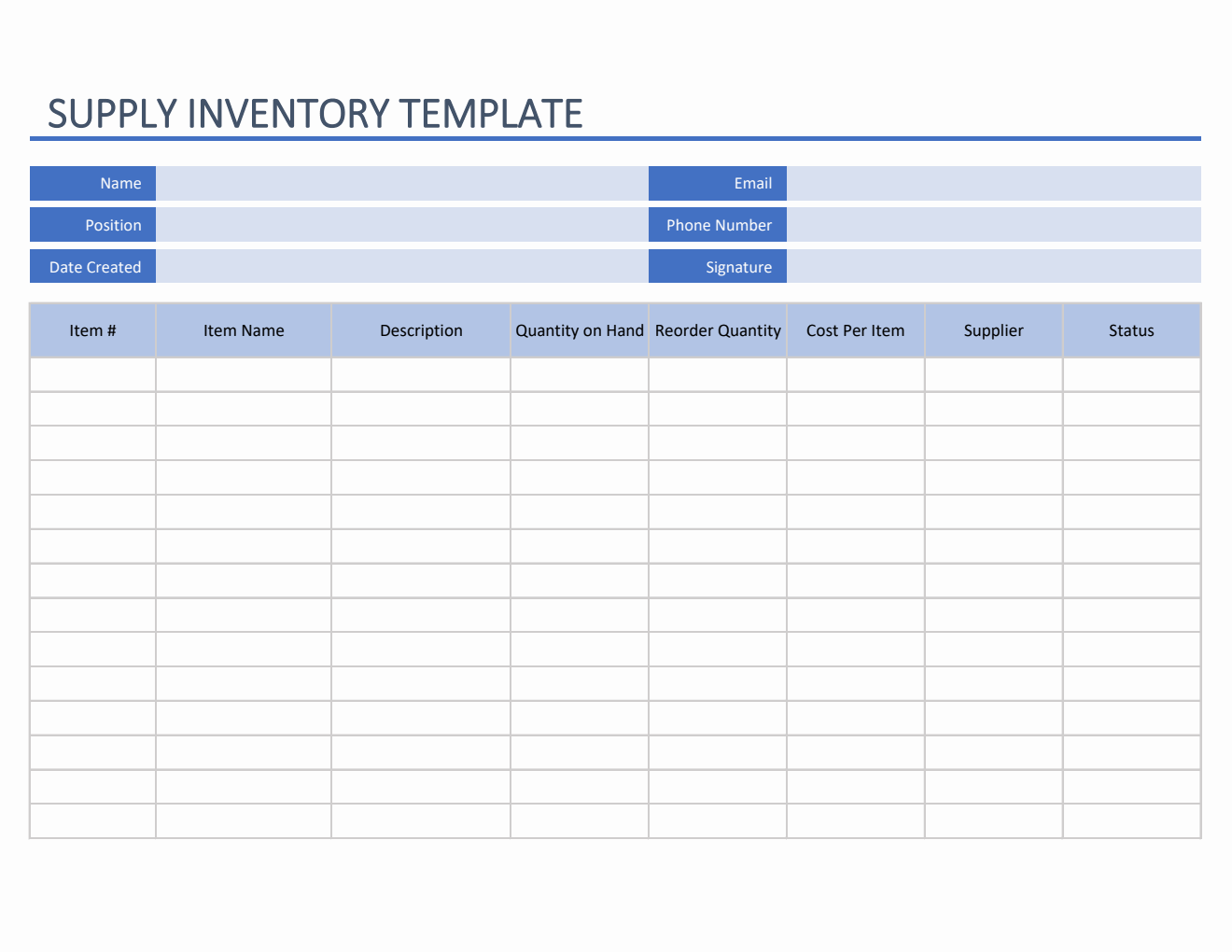 This excel inventory template can be used by any company or organization that wanted to track their weekly or monthly supplies. This template keeps records of your supply inventory and help ensure a smooth sailing business workflow. Edit, customize, and download this inventory sheet template anytime.
To use, just fill out details on the blank fields provided. Personal data should be entered at the topmost part of the template as it features sections for name, position, date created, email, phone number, and signature. A separate table is provided underneath that which covers all inventory-related items including the item #, item name, description, quantity on hand, reorder quantity, cost per item, supplier, and status.
Use this inventory list template to keep an organize record of your supply inventory list. It has simple features and can be customized easily. You can also use this template as originally designed, or as reference for creating your own supply inventory template.
Feel free to add rows/columns for any additional information. You can also edit the headings provided and replace it with a different heading/label to suit your needs, e.g., the description label can be replaced with area/location instead. Moreover, this inventory spreadsheet has dropdown arrows, allowing you to easily filter your inventory items. Just select any of the dropdown arrows and choose the information you want to check or view.