Invoice
Sales Invoice
Invoice
Sales Invoice
PDF Templates
Sales Invoice Template in PDF (Colorful)
The Sales Invoice can be downloaded in PDF format. It's editable, printable, and free to use. This template is also available in Colorful design.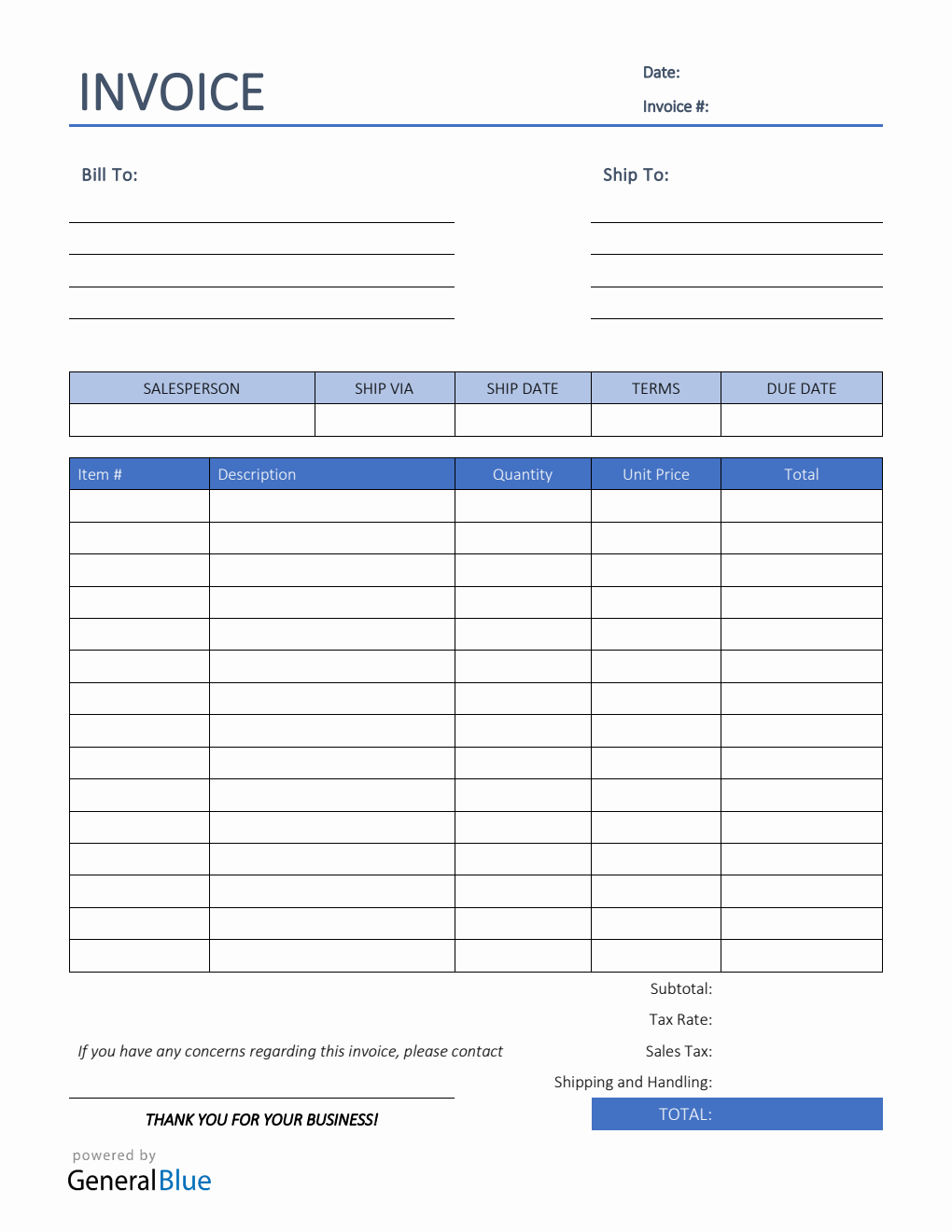 This free sales invoice template PDF can be used for tracking products/services purchased by your clients or customers. It also tracks how much money they owe your business.
The template features various sections, allowing you to view important details necessary in a sales invoice. The topmost part of this blank sales invoice includes sections for the date, invoice #, bill-to address, ship to address, salesperson, ship via, ship date, payment terms, and due date.
A separate table is also provided to highlight the most important details of the invoice. It includes sections for the item #, description, quantity, unit price, total, subtotal, tax rate, sales tax, and shipping and handling. Moreover, the lowermost part of this sales bill displays a field where you can enter your business contact details just in case there are concerns regarding the invoice. It requires your name (or company name), phone number, and email.
Designed with simple features, you can easily edit or customize the template. It's a sample sales invoice format, so you can also redesign it. Additionally, you can edit the labels/headings provided and replace it with something else which better suits your needs. Customize the template according to your business needs.
Download and print this printable sales invoice anytime. It's available in Colorful design. You can download as many invoice templates as you want. If you want an auto-calculated sales invoice, it is recommended to use the sales invoice template excel.