Timesheet
Weekly Timesheet
Employee
Timesheet
Weekly Timesheet
Employee
Word Templates
Weekly Timesheet With Lunch Breaks in Word
The weekly timesheet with lunch breaks features columns covering your needed lunch breaks. Download this template in Word if it suits your needs.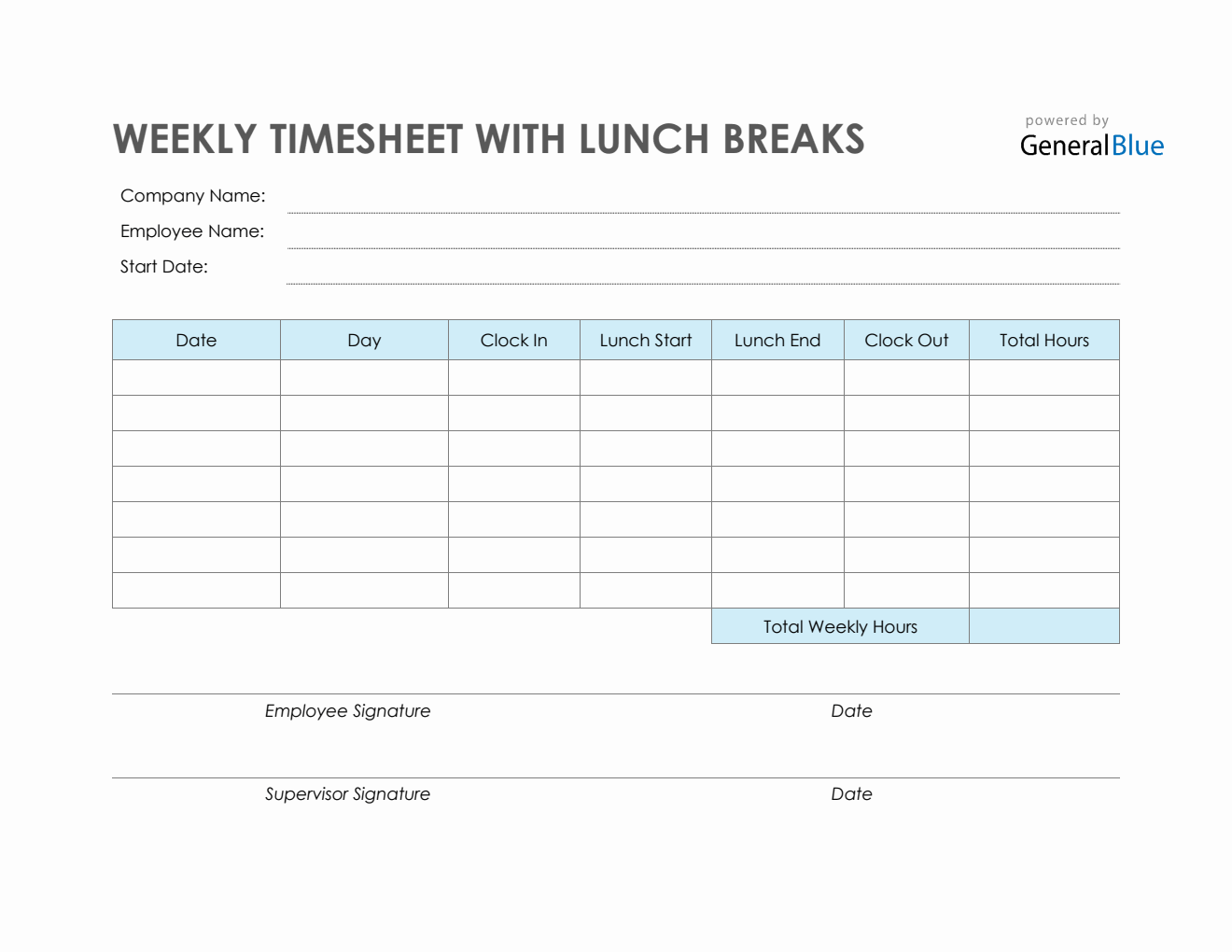 This timesheet calculator with lunch break can be used for tracking employee clock in and clock out hours on a weekly basis. It features columns for lunch breaks, allowing you to enter the specific time when you started and ended your lunch breaks.
Complete the time card calculator with lunch by filling out details on the blank sections provided. This weekly timesheet template in Word includes sections for the company name, employee name, start date, date, day of week, clock in, lunch start, lunch end, clock out, total hours, and total weekly hours. The lowermost part also displays a section where the employee and supervisor can affix their signatures for validation purposes.
Edit, print, or download this free time card calculator with lunch break anytime. You can use it as originally designed, or you can also use it as reference for creating your own time clock calculator with lunch. This weekly timesheet with lunch breaks is simple and can be customized easily.
If you prefer an auto-calculated timesheet, it is best to use the excel weekly timesheet. The template has built-in formulas; therefore, employee total hours will be automatically calculated based on the clock in and out details entered.